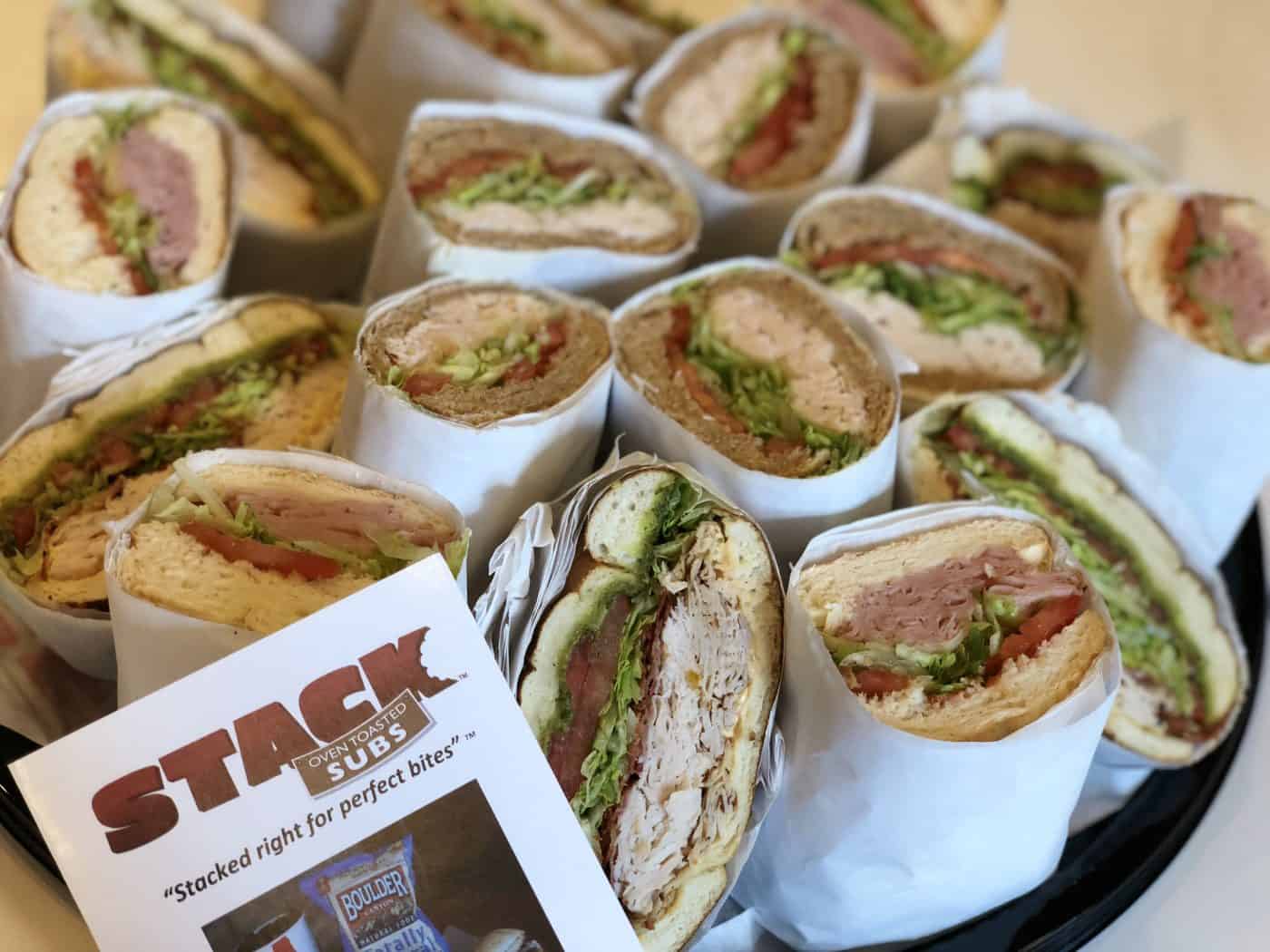 Group Platters serve approximately 10-12 people. Just tell us how many people and make your selections. We will provide an assortment of our delicious sandwiches on both white and wheat bread. Let us know if you need more or less of certain sandwiches and we can make the adjustment (prices may be adjusted to cover any changes).**
Standard:
Individual Lunch Boxes include a regular sandwich with lettuce and tomato, chips and a cookie. Just tell us what sandwiches you would like and we will take care of the rest. We can also provide additional toppings on the side for people to add to their sandwiches themselves.**
Customized:
Customized lunch boxes include a regular sandwich with chips and a cookie. For individually customized sandwiches, use our Group Order Form, pass it around to the group and let everyone design their own sandwich and topping combinations.**
Option 3: Personalized Catering for Large Events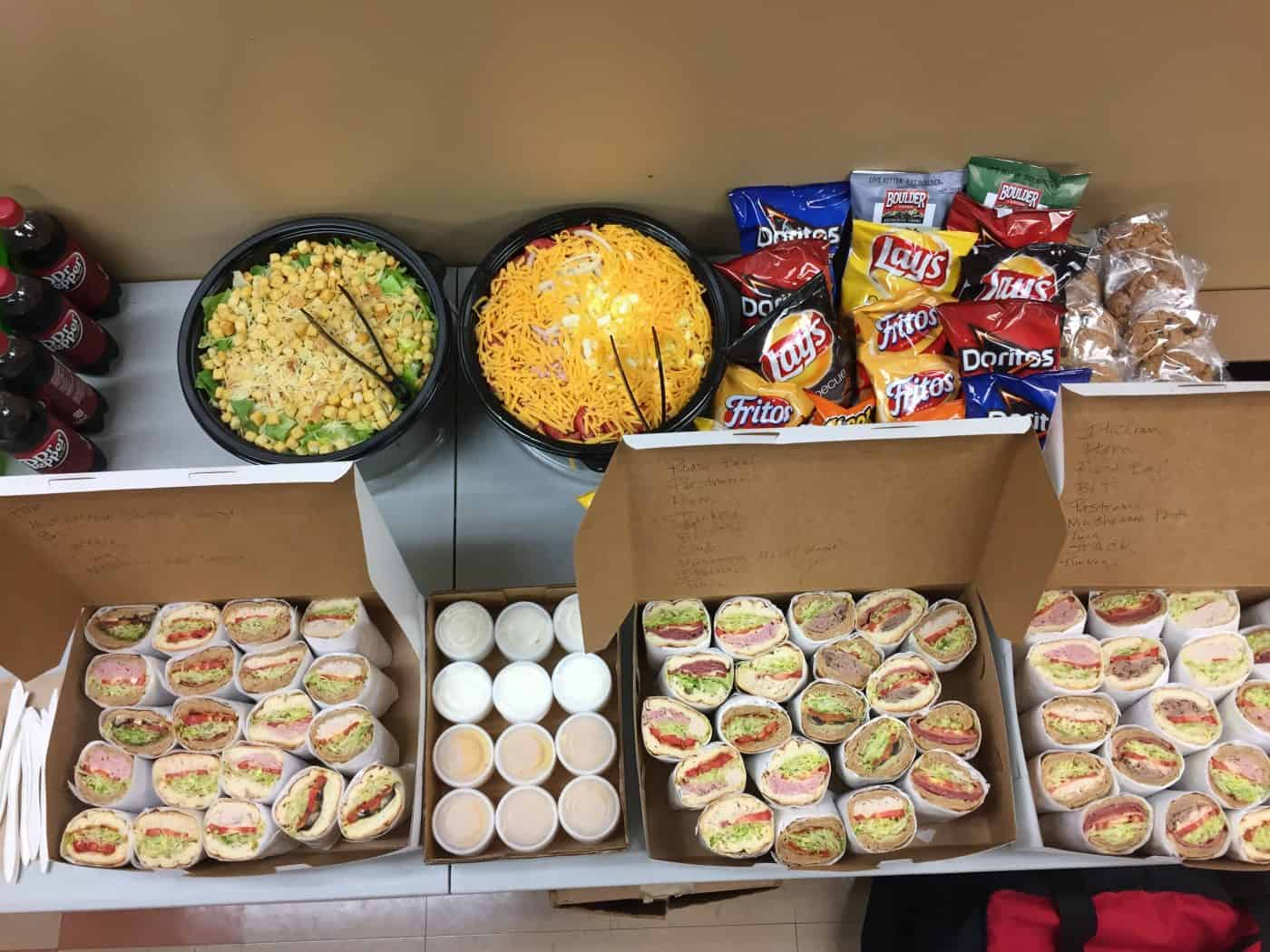 Give us a call and let's discuss how STACK can cater your event!
Downtown Denver

: 303-295-7827 (SUBS)
Lakewood Belmar: 303-742-7827 (SUBS)
Classic Subs include Turkey, Ham, Tuna, BLT, Veggie Melt, and Spicy Pesto Melt
Signature Subs include STACK, Italian, Club, Roast Beef, and Pastrami
We request a day-ahead lead time for orders larger than 20 people
We request at least 1-hour lead time for catering orders between 10 and 20 people – preferably more if possible
Minimum Order on Individual Lunch Boxes is $30
Minimum $200 for Delivery Order and 10% gratuity to be included in order
**Pretzel rolls, avocado, and other add-ons are available for our standard additional charges. **Delivery charges may apply.